Compact District Solutions Expert
Welcome to our Compact District solutions area. My name is Joe Altieri. I am the Sales Consultant specifically focused on schools with fewer than 2,000 students transported. We call districts this size "Compact" because "small" doesn't cover what you do. In many respects, Compact Districts provide the same services and cover just as much ground as large districts. And yes, they have the same expectations and stresses as larger school districts. They just have smaller staffs to get it all done.
Well, I want you to know that I get you and Transfinder gets you. While we have some of the largest districts in the country as clients, we also have many Compact Districts, some in very rural areas too. We understand your challenges and your needs. We are impressed by what you do with the resources you have. In fact, when I think of "Compact" I think of an elite squad! Like the Navy SEALS. We want to be on that elite team, and we'd like you to picture us as staffer sitting on the other side of your monitor! Transfinder is the added staff you need in these times.
We don't believe you should be treated any differently than your big city counterparts. Your clients (students & parents) are just as valuable as theirs. And our solutions are just as necessary for you. Routefinder PLUS, the web-based, easy-to-use routing solution, may be even more critical for your operation because you have little margin for error. Many Compact Districts like yours don't have the resources to optimize your routes. Our solution learns from you and adheres to your district's policies. Think of it as another set of eyes! We've got your back.
There are other solutions that we think are not just "nice to haves" but must-haves. Our parent app Stopfinder, allows parents to see their children's bus in real-time and engage in two-way conversation with your team. And our driver app Wayfinder allows any substitute new to a route to know the path and who should be getting on at each stop.
We have a page here on our website just for Compact Districts that list some features and benefits our solutions provide you and your district. Please click here to visit our Compact Districts Solutions page.
There's more. But I'd rather talk with you and hear what life is like in your department and how we could make your life better!
Please drop me a note on the form to the left or give me a call at (518) 723-8107 or (518) 441-3028 (cell) to set something up. I am here for you. Ask me anything.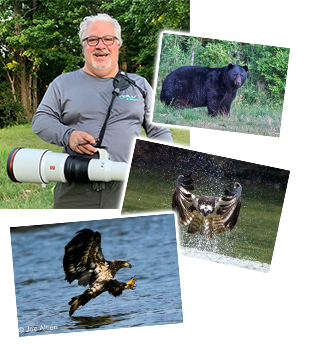 A little about me (if you wanted to know):
Prior to joining Transfinder I was a morning radio host with a show called Wake Up to The Vibe. Then, during COVID, decided to stream "Wake Up to The Vibe" from home interviewing a doctor in Sudan, musicians playing in England and a variety of people throughout the United States.
I am an avid wildlife photographer with a focus on landscapes, eagles, osprey and black bear.
Family is important to me. I am the youngest of seven, the proud father of a son and a guitar player with the band Full Moon Monday.