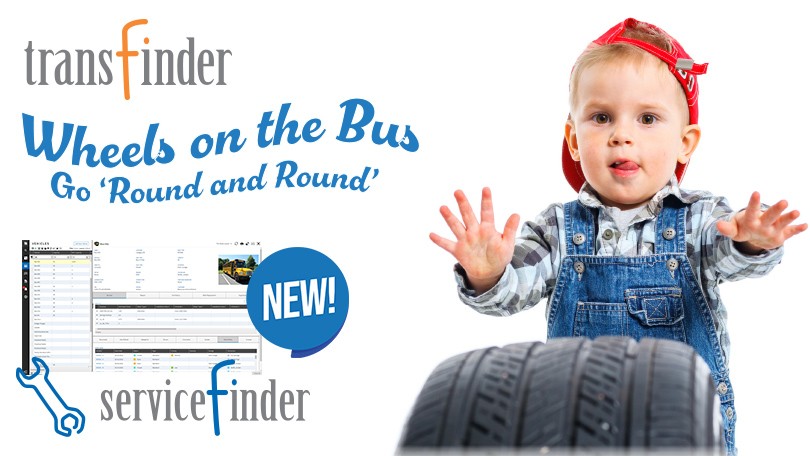 A New Generation of Fleet and Asset Management is Here!
Enhanced and more robust than ever before, Servicefinder - the browser-based fleet maintenance and inventory solution - takes asset management to a whole new level. Servicefinder improved fleet productivity, reduces burdensome paperwork and eliminates the potential risk of missing critical repairs. And that's just the beginning!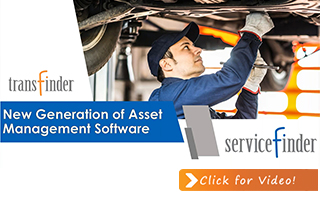 Click for the new "Servicefinder - Fleet and Asset Management Delivered to a New Generation" Webinar.

The new asset management capabilities in Servicefinder helps you manage your facilities, vehicles, assets, equipment, and machines. It enables you to maintain facilities, conduct timely maintenance, monitor asset life cycles, and analyze reports to make data-driven decisions. Using it can help you improve ROI, minimize failures, and ensure security and compliance. Servicefinder goes beyond fleet and takes your maintenance and asset management to all aspects of your organization's campus.

Transportation operations need a tool to manage their fleet to ensure their vehicles are maintained, safe and in compliance, resulting in increased uptime.

Servicefinder Features:
Tracking repairs, warranties and costs for assets.
Simplified inventory management ensuring you know what's on hand and when to reorder.
Scheduling work orders and technicians to manage your day, week, and month.
Receiving notifications on preventative maintenance needs.
Dashboards and reports for real-time data to help track key performance indicators.
With Servicefinder:
We have taken fleet management, organization-wide facility and asset management to a new generation into one easy-to-use browser-based solution.
Manage and maintain all assets and facilities. (From the weed whacker to the HVAC to the school bus and so much more. If it's an asset, it needs some type of maintenance. We have you covered in Servicefinder).
Streamline and centralize work orders and tasks for vehicles, building mechanicals, maintenance equipment and so much more.
Make Smarter budget decisions and have a full view of your operations.
Increase communications between staff and decrease operational in efficiencies.
Plan and schedule manufacturers preventative maintenance to ensure maximum safety and operational time with fewer emergency downtimes.
Did we mention fewer headaches?
Contact us for more information. Complete the form on this page or call us at 1-800-373-3609.