Servicefinder
FLEET MAINTENANCE AND INVENTORY MANAGEMENT
Servicefinder simplifies fleet maintenance for school districts of all sizes. Reduce costs, reduce vehicle downtime, extend vehicle life, increase technician productivity, maintain lower inventory levels and extend better control of personnel and vendors.
High Maintenance
Burdened with a heavy fleet maintenance load?

Fleet maintenance made easy with Servicefinder.
Enhanced and more robust than ever before, Servicefinder – the web-based fleet maintenance and inventory management solution – improves fleet productivity, reduces burdensome paperwork and the potential risk of missing critical repairs, and more!
With Servicefinder, you can easily:
Manage parts inventories with precision;
Schedule technicians and repair jobs to best utilize your team;
Coordinate bus availability and shop staff capacity to minimize the impact of repairs;
Calculate and categorize garage costs to better analyze overall expenses; and
Control worker overtime and supply costs by having a clear picture of labor hours and ordering processes.
Comprehensive Solution
Servicefinder gives you what you need to keep your shop in top performance.
Your work orders include details from labor rates and hours to parts cost and warranty information. Parts and labor combine to create work orders so that you can quickly access, analyze, print, and store maintenance and repair records.
You also can manage all of your fleet maintenance information in one place and use it to make better decisions about scheduling preventive maintenance, tracking inventories and warranties, and monitoring fuel consumption. With technician and garage data included together you have greater insights into job scheduling, and with inventory tracking blended with part usage, you will have supplies where you need them and when you need them.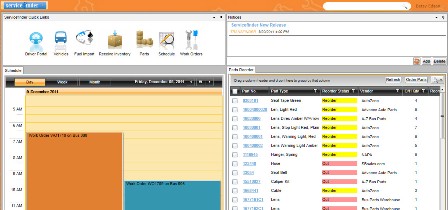 Servicefinder Dashboard - Quick Links to most frequently used functions and one screen summary of critical operational data such as work orders scheduled and upcoming preventative maintenance events.
---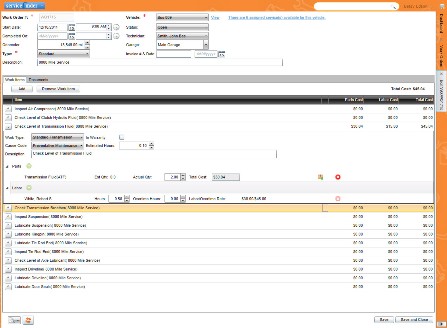 Work Order Management - Easily schedule work orders for your buses using repair codes to automatically assign estimated hours and any required parts.
---
Quality Control
Key features in Servicefinder give you the ability to control areas vital to fleet performance:
Tire Management - measures tread depth; schedules tire rotation; and tracks mileage.
Fuel Import - provides vehicle fuel usage history and is customizable not only to measure fuel consumption, but also to provide odometer readings, which trigger preventive maintenance tasks.
Barcoding - imports part numbers as well as prints barcodes for optimal inventory control.
Flat Labor Rate - establishes benchmarks for measuring technician productivty on specific tasks.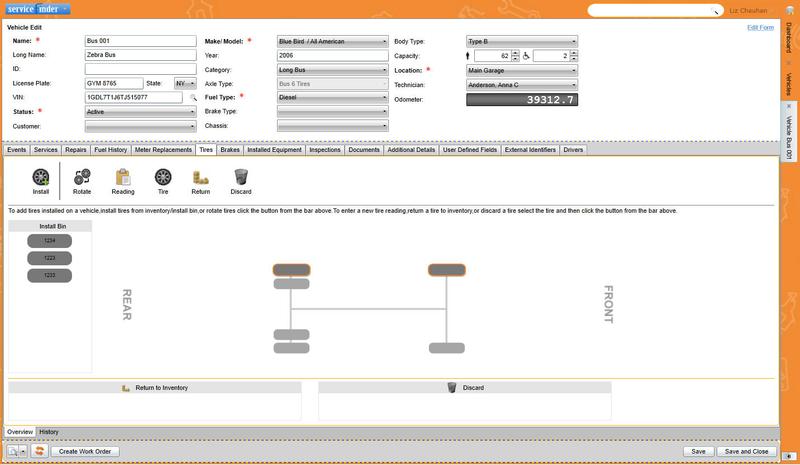 Tire Management - Track what tires are on your buses, tread depth and how many miles are on your tires. Built-in tire rotation patterns will automate associated data entry work.
---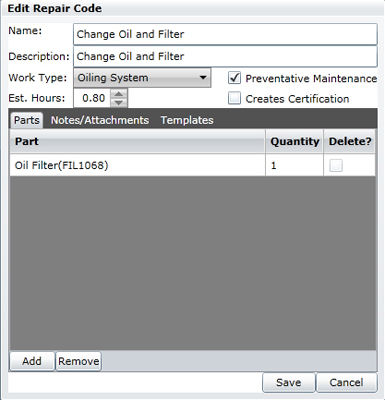 Repair Codes - Predefined and fully customizable school bus repair codes including parts required and flat labor rates to measure the performance of your technicians.
---
Streamlined Operation
You will save valuable time and money with Servicefinder because we have streamlined the daily activities necessary to run a successful fleet maintenance operation.
Instantly access work orders, vehicles, inventory, and more — making fleet maintenance supervision a snap;
Evaluate fuel consumption trends and identify vehicle usage variances to yield big returns;
Minimize the impact of repairs on your busing operations;
Provide drivers with a portal to report defects, update odometer readings, and view the service history for their buses;
Evaluate overall fleet status for yearly budgeting; and
Track component warranties.
---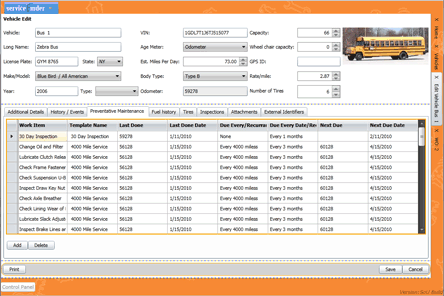 Vehicle Preventive Maintenance - Easily identify what PM work has to be performed on your buses, last time PM work was performed and the next scheduled interval.
---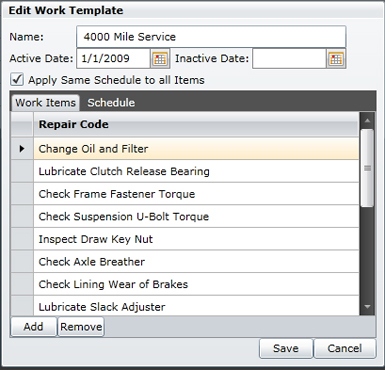 Preventive Maintenance Events - A collection of repair codes can be grouped into a preventive maintenance event and scheduled to occur at regular intervals.