Best Practices: COVID-19 - Navigating Uncharted Territory
Updated 10.19.21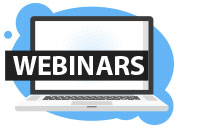 Click here for previously recorded "Best Practices" webinars. These include previously recorded NAPT webinars, NYAPT webinars and other Transfinder free Best Practices: Covid-19 series webinars.
Click here for the latest live "Best Practices" webinars and other training webinars being offered. Those marked as "Free Public" are available to everyone.
---
Software Solution Tips
Transfinder Stopfinder Communication App
Communicate District Updates
Food and Medical Drop-off Locations and Schedules
Homework and Homeschool Details
And so much more.
To take advantage of Stopfinder Communication contact your Account Executive by calling 888.427.2403 or emailing marketing@transfinder.com.


District Administration COVID-19 Impact Map: School District Operational Status
US Dept. of Education - Return to School Roadmap
STARTS Taskforce Report - A Reopening Plan Resource For School Transportation Professionals
NHTSA Letter Regarding Installation of Plexiglass Barriers and Clear Plastic Shields in School Buses
NYS Hand Sanitizer Guidance on School Buses
NYS Guidance on Pupil Transportation for Non-District Instruction
NY SED: Health and Safety Guide for the 2021-2022 School Year
What You Need to Know About COVID-19
Returning to Work
Resources, Information and Articles for Reopening and COVID-19
States' Guidelines for Reopening Schools
Grant Funding Available for School Districts
CARES Act/ESSER Fund Information By State
Taking Care of Your Health
Disinfecting Your Vehicles and Facilities
Association Resources
Relevant Articles and Podcasts
---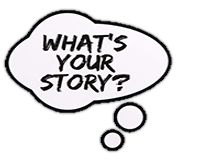 Want to share your story or provide feedback? Please send to MyStory@transfinder.com.
I wanted to send you a message about your employee Henry Mora. He did an outstanding job of getting me all setup for home bus deliveries. He walked me through and troubleshooted some data flow issues, also helped me setup a new data source, and new filters for food delivery. Henry stayed on the line with me until everything was completed, which was for over an hour. Our district fed 800 meals the first day with 250 routes and 7 buses, we couldn't have made this happen without Transfinder's help. Henry was very patient, easy to work with and trained me on what I needed to instead of just doing it for me. I've been with the district for 3 years and he was by far the best Transfinder representative I've worked with.
Thank you for all of Transfinder support during this time and we couldn't do it without you!
Jen Maki, Central Printing/Transportation Assistant, Winona Area Public Schools, MN
Recently, Maple School District in Wisconsin set aside 3 days where parents could go to their child's school and pick up supplies for e-learning. Around 200 parents were not able to make it. So Stacy Fudally in transportation had been tasked with creating 4 to 5 routes to drop off supplies at their doorsteps.
Last week she used Routefinder Pro to create door-to-door stops in mass, dividing up the map into quadrants, routing all 200 students. "We were able to get the routes created and ready for review in a half days' worth of work." She was able to accomplish this from home, in-between caring for her children who are also home. Transfinder's Jeff Sager said, "This shows the balancing act many of us are facing and Stacy gets my props for sure."
Stacy Fudally, Main User of Transfinder, Maple School District, WI
Immediately as we were instructed to send kids home, we moved into driver's work. As ICS was put into place and determining the districts needs and instruction from Governor Inslee, we aimed to provide Professional Development for our staff. It only took 1 day before our Lunch program was implemented and drivers were delivering to hubs. In the meantime, we were able to determine our high needs areas and created routes into housing developments and moved to group stops. Getting the word out via social media and email notification, we paired up our volunteers and sent out our staff and in the first 4 days doubled our meal deliveries to 810 lunches via school bus and 552 via hub locations.
As a state board member, I have been extremely proud seeing our yellow buses out in our community, giving back. As our Superintendent, Janel Keating says, "Is it good enough for your child?"
Elizabeth Fisher, Transportation Supervisor, White River School District, WA
Since you requested stories of what is happening during this time here is a message from our Superintendent Dr. Fagen of Humble ISD. Just a quick note that we have utilized Routefinder and Viewfinder to assist in the decision of making for food distribution locations, need for computers, and also the need for Internet connectivity. We did this by taking survey responses, importing the answers into user defined characters in Routefinder while matching to student ID'S. We modified our new databases created for these needs. Viewfinder allowed us to study this data to better meet the needs of our community.
Steve Silence, Routing Supervisor, Humble ISD, TX
This is a First Nations District. When asking about what his drivers are doing he told our Jeff Sager something really interesting. They employ drivers year-round as part of its emergency services offering. Access to transportation is low so when the public needs to be evacuated they use school buses. This is true during the COVID-19 pandemic and also the fast-approaching fire season (which starts in 30 days).
Jeff said: "I could hear it in Ryk's voice that he truly cared about the people in his community and put a strong emphasis that he does it to serve the families. First time I have heard anything like this."
Ryk Badger, Kee Tas Kee Now Tribal Council Education Authority, Alberta, Canada
Good afternoon. I'm Marc Medina, Supervisor of Transportation in the Farmingdale School District. First off I wanted to thank you for the webinar and information. I'm proud to be a part of the transportation community in the State of New York.
Here in Farmingdale we have delivered food to our McKinney Vento students from The Bronx all the way to Lake Ronkonkoma in Suffolk County. Transfinder has been such a tremendous tool as I have created two routes (East & West) that myself and my dispatcher, Troy Hill, have used to deliver food and ChromeBooks.
I also created parade routes for our elementary school teachers to ride through the school zones and say hi to the students.
Thank you to Transfinder and NYAPT and to all of the great transportation professionals who are doing service and battling this pandemic on the front lines.
Marc Medina, Farmingdale UFSD, NY
As with all districts, we are struggling to navigate, and with my Transfinder software, I have been put to task. Our District is using what are called flexible instruction days to help to continue keeping our students up to and moving forward with their educational endeavors. That being said, a large amount of our instruction is through online instruction, Zoom Meetings, etc. For the most part things have been working well. Sadly, many of our students do not have internet access, as we are in a bit of a rural area. As those students have been Identified, and with my Transfinder software, we were able to place them on a map and see where the vast majority of students are and get much needed hot spots, and in some instances free internet access to them.
"Our teachers are creating a parade in their cars where they are able navigate through the neighborhoods via my rosters and directions, to drive by their students houses, maintaining social distancing, but honking and waving, spreading cheer. "We continue to move forward, and I will hopefully be turning my sights onto next year's bus routes.[Transfinder's own] Bob Jabonaski, you will be hearing from me soon.
Maggie Schearer, Conrad Weiser Area School District, PA
4-H students made masks for the Minisink Valley Central School's (in Orange County, New York, just north of New York City) transportation department. Click here to see the story.
Laura Goedebuure, Minisink Valley Central School
---
Stories of Acts of Kindness
Best Practices for Working from Home
When COVID-19 first spread in China, Transfinder had to adjust quickly to protect our employees in Shanghai and establish a system for them to work from home while being productive. We learned a lot during that time, and it has helped us to mobilize our US team quickly and efficiently while not compromising our client response time in these critical days.
These are some of the practices we have put in place to remain an effective organization that we would like to share with you.
Create an environment as close to your office environment as possible
Make sure there is no TV or other home distractions. Your workspace should be quiet
A comfortable chair!
A reliable Hi-speed Internet Connection
Communicate, communicate, communicate… daily team meetings, share regular updates on your accomplishments.
Working from home articles for morale, engagement and stress/anxiety relief