Best Practices: COVID-19 - Navigating Uncharted Territory
Updated 01.19.21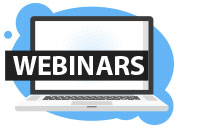 Click here for previously recorded "Best Practices" webinars. These include previously recorded NAPT webinars, NYAPT webinars and other Transfinder free Best Practices: Covid-19 series webinars.
Click here for the latest live "Best Practices" webinars and other training webinars being offered. Those marked as "Free Public" are available to everyone.
---
Software Solution Tips
Transfinder Offers Stopfinder Communication App Free to School Districts for Remainder of Calendar Year (July 1, 2021)
Communicate District Updates
Food and Medical Drop-off Locations and Schedules
Homework and Homeschool Details
And so much more.
To take advantage of Stopfinder Communication contact your Account Executive by calling 888.427.2403 or emailing marketing@transfinder.com.


STARTS Taskforce Report - A Reopening Plan Resource For School Transportation Professionals
NHTSA Letter Regarding Installation of Plexiglass Barriers and Clear Plastic Shields in School Buses
NYS Hand Sanitizer Guidance on School Buses
NYS DOT Extension on Inspections
NYS Guidance on Pupil Transportation for Non-District Instruction
What You Need to Know About COVID-19
Resources, Information and Stories to Help You Reopen
States' Guidelines for Reopening Schools
Grant Funding Available for School Districts
CARES Act/ESSER Fund Information By State
Taking Care of Your Health
Disinfecting Your Vehicles and Facilities
Association Resources
Relevant Articles and Podcasts
---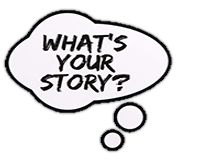 Want to share your story or provide feedback? Please send to MyStory@transfinder.com.
Our story is of multiple departments coming together to bring meals, homework packets, laptops, and hotspots delivered to where the need is. Relationships have been created that under a regular routine isn't always possible, such as the unique pairing of staff to make deliveries. We're using bus runs for homework packet drop offs, which keep things in a routine, so that when school resumes schedules are the same. Feedback from families and our community encourages our staff who are stepping out of their comfort zone and making the effort to help during this crisis. Our staff is experiencing their skills being used in different ways, from communication to preparing for return to the regular schedule.
~ Heather
Heather B. Webster, Transportation Coordinator, MSAD #35, ME
I wanted to send you a message about your employee Henry Mora. He did an outstanding job of getting me all setup for home bus deliveries. He walked me through and troubleshooted some data flow issues, also helped me setup a new data source, and new filters for food delivery. Henry stayed on the line with me until everything was completed, which was for over an hour. Our district fed 800 meals the first day with 250 routes and 7 buses, we couldn't have made this happen without Transfinder's help. Henry was very patient, easy to work with and trained me on what I needed to instead of just doing it for me. I've been with the district for 3 years and he was by far the best Transfinder representative I've worked with.
Thank you for all of Transfinder support during this time and we couldn't do it without you!
Jen Maki, Central Printing/Transportation Assistant, Winona Area Public Schools, MN
Recently, Maple School District in Wisconsin set aside 3 days where parents could go to their child's school and pick up supplies for e-learning. Around 200 parents were not able to make it. So Stacy Fudally in transportation had been tasked with creating 4 to 5 routes to drop off supplies at their doorsteps.
Last week she used Routefinder Pro to create door-to-door stops in mass, dividing up the map into quadrants, routing all 200 students. "We were able to get the routes created and ready for review in a half days' worth of work." She was able to accomplish this from home, in-between caring for her children who are also home. Transfinder's Jeff Sager said, "This shows the balancing act many of us are facing and Stacy gets my props for sure."
Stacy Fudally, Main User of Transfinder, Maple School District, WI
Immediately as we were instructed to send kids home, we moved into driver's work. As ICS was put into place and determining the districts needs and instruction from Governor Inslee, we aimed to provide Professional Development for our staff. It only took 1 day before our Lunch program was implemented and drivers were delivering to hubs. In the meantime, we were able to determine our high needs areas and created routes into housing developments and moved to group stops. Getting the word out via social media and email notification, we paired up our volunteers and sent out our staff and in the first 4 days doubled our meal deliveries to 810 lunches via school bus and 552 via hub locations.
As a state board member, I have been extremely proud seeing our yellow buses out in our community, giving back. As our Superintendent, Janel Keating says, "Is it good enough for your child?"
Elizabeth Fisher, Transportation Supervisor, White River School District, WA
Here at MFISD we have strategically parked our Wi-Fi enabled buses in neighborhoods in which we knew students did not have Wi-Fi at home and could not engage in their online learning. All parents/students have to do is drive or walk up to the bus and position themselves outside of the bus and they are able to access our network and continue with their education! Alongside, our great little community is making sure everyone is fed. We are feeding kids & families.

It's really been great seeing how in a time like this we have all come together as one to ensure our students remain #1 for us!
Gina Solorzano, Director of Transportation, Marble Falls ISD, TX
Our school bus drivers moved to meals on wheels in just a few days. 14 buses and 2 vans delivered noon time meals to 14 locations. 5th largest, area wise in Ohio. We did this 4 times the first week, then moved to 5 meals at a time x 4. Still delivering!
Nancy Massie, Graham Local Schools, OH
Since you requested stories of what is happening during this time here is a message from our Superintendent Dr. Fagen of Humble ISD. Just a quick note that we have utilized Routefinder and Viewfinder to assist in the decision of making for food distribution locations, need for computers, and also the need for Internet connectivity. We did this by taking survey responses, importing the answers into user defined characters in Routefinder while matching to student ID'S. We modified our new databases created for these needs. Viewfinder allowed us to study this data to better meet the needs of our community.
Steve Silence, Routing Supervisor, Humble ISD, TX
My Name is Cory Hoggarth and I work for Harlow's School Bus Service in Bismarck and Mandan North Dakota.
I am responsible for routing students in both the Bismarck Public School District (13000 students) and the Mandan Public School District (4500 students).
Since our Governor for the state of North Dakota closed all schools due to the pandemic on March 15th I have been contact by several schools. The teachers wanted to do a We Miss You/ Keep Up The Good Work parade with their own cars. However, they had no idea how to create a route that would cover the most students while trying to keep it within a reasonable time frame. I was able to look at existing routes that serviced each of the schools and overlay the school boundaries to pick up the areas that did not qualify for bussing. By doing this I was able to maximize the exposure for the students as well as meet the time constraints that the teacher and police had requested. By using the RouteFinder Pro software I was easily able to compile the route as well as have turn-by-turn driving directions for each teacher to follow in case they got separated from the group. We had over 50 cars in one and nearly 40 in another one.
Needless to say they were a huge hit and we were able to show our support for the students as well as the teachers.
Cory Hoggarth, Harlow's School Bus Service, Inc., ND
This is a First Nations District. When asking about what his drivers are doing he told our Jeff Sager something really interesting. They employ drivers year-round as part of its emergency services offering. Access to transportation is low so when the public needs to be evacuated they use school buses. This is true during the COVID-19 pandemic and also the fast-approaching fire season (which starts in 30 days).
Jeff said: "I could hear it in Ryk's voice that he truly cared about the people in his community and put a strong emphasis that he does it to serve the families. First time I have heard anything like this."
Ryk Badger, Kee Tas Kee Now Tribal Council Education Authority, Alberta, Canada
Good afternoon. I'm Marc Medina, Supervisor of Transportation in the Farmingdale School District. First off I wanted to thank you for the webinar and information. I'm proud to be a part of the transportation community in the State of New York.
Here in Farmingdale we have delivered food to our McKinney Vento students from The Bronx all the way to Lake Ronkonkoma in Suffolk County. Transfinder has been such a tremendous tool as I have created two routes (East & West) that myself and my dispatcher, Troy Hill, have used to deliver food and ChromeBooks.
I also created parade routes for our elementary school teachers to ride through the school zones and say hi to the students.
Thank you to Transfinder and NYAPT and to all of the great transportation professionals who are doing service and battling this pandemic on the front lines.
Marc Medina, Farmingdale UFSD, NY
As with all districts, we are struggling to navigate, and with my Transfinder software, I have been put to task. Our District is using what are called flexible instruction days to help to continue keeping our students up to and moving forward with their educational endeavors. That being said, a large amount of our instruction is through online instruction, Zoom Meetings, etc. For the most part things have been working well. Sadly, many of our students do not have internet access, as we are in a bit of a rural area. As those students have been Identified, and with my Transfinder software, we were able to place them on a map and see where the vast majority of students are and get much needed hot spots, and in some instances free internet access to them.
"Our teachers are creating a parade in their cars where they are able navigate through the neighborhoods via my rosters and directions, to drive by their students houses, maintaining social distancing, but honking and waving, spreading cheer. "We continue to move forward, and I will hopefully be turning my sights onto next year's bus routes.[Transfinder's own] Bob Jabonaski, you will be hearing from me soon.
Maggie Schearer, Conrad Weiser Area School District, PA
I am the Transportation Director at Farwell Area Schools in Michigan. We live in a very disadvantaged area. (Recently), the elementary school put together bundles of books for our kiddos. At one stop, an older sibling came to the bus to pick up the meals for their family. She thanked us for continuing to bring them food. She walked away and the helper on my bus called the elementary student to come and get some books we had for her. She was hopping up and down, she was so excited! As she received the books, she ran toward her house with the books over her head yelling, 'I got books! I can't believe they brought books for me!'

This is why we do what we do, not just in times of crisis, but everyday. My drivers have stories of their own. Parents and kiddos who stand and wait for us to bring them much needed meals. They have thanked us over and over. They say prayers for us to be able to continue delivering during these uncertain times. To bring happiness or relief to so many people is the reason I have loved my job since the day I started 21 years ago.
Debbie Schomisch, Farwell Area Schools, MI
Peru - An elderly Peru couple is in good hands thanks to a concerned school bus driver, Supervisor Brandy McDonald and others. Last Tuesday a Peru School bus was delivering food to children in a local trailer park. When she stopped at one residence an elderly lady approached the school bus and asked for help saying that she and her husband hadn't had food in three days. Knowing that McDonald responds to people in need the driver called asking for help. Brandy quickly reacted. He explained, "I don't think the lady understood how to reach out to people. The husband was in a wheel chair. Their caregiver was sick in the hospital. They were alone. They didn't know what medicines they were taking. When I asked her what food they needed, she responded 'anything.'"
Brandy went to Plattsburgh to get them a hot meal. The next night he picked up meals at the St. Augustine's/Peru Community Church Soup Kitchen and Thursday night at the Treadwells Mills Soup Kitchen. He also connected them with Sally Soucia at the JCEO who set them up with Meals on Wheels. Counselor Jim Douglass and his wife Jackie also helped out. Brandy commented, "They're all set from here on out. Had the school bus driver not cared enough to call me it would have been a big problem."
The moral of this story is - check on your neighbors, especially your elderly neighbors or those living alone. If assistance is needed Supervisor Brandy McDonald can be reached at 518-593-3078. You can also call 211, the response number all all non-medical emergencies.
Correction in paragraph #1: The school bus driver was female, not male.
Reported by John T. Ryan in the Peru Gazette (NY), April 11, 2020
4-H students made masks for the Minisink Valley Central School's (in Orange County, New York, just north of New York City) transportation department. Click here to see the story.
Laura Goedebuure, Minisink Valley Central School
VILLAGE OF WAMPSVILLE (NY) — After getting her ankle wedged against the frame of her bicycle, a 5-year-old girl was rescued in Madison County Tuesday night.
Rescue personnel said they had to cut the bike apart to free her — and the local Walmart decided to donate a brand new one.
Wampsville fire officials said they got the call at 7:49 p.m. Tuesday that a 5-year-old girl had her ankle stuck between the bike frame and the pedal. Firefighters responded and found the girl uninjured — but "very upset," they said — with her ankle indeed wedged tightly between the pieces of her pink and blue bicycle.
Fire Captain Symon Sumner worked on calming the girl down while Rescue Captain Mike Carinci assessed the situation. Officials said it was decided that they would have to cut the bike apart, which took about 10 minutes with a bolt cutter and a Halligan bar.
The girl was freed without injury, officials said.
Once back at the fire station, the firefighters decided to buy the girl a new bike. Second Assistant Fire Chief Mike Klenotiz (Oneida City SD transportation supervisor) got on the telephone to the local Walmart in Oneida about a new bicycle, and authorities said Walmart offered to donate the bike once they heard the story.
Walmart had the same pink and blue bicycle in stock and the Wampsville Fire Department delivered the new wheels to the girl this morning. A video of the donation is available on the fire department's Facebook page.
Andrew M. Thompson, Transportation Supervisor, Rome City School District (NY)
---
Stories of Acts of Kindness
Best Practices for Working from Home
When COVID-19 first spread in China, Transfinder had to adjust quickly to protect our employees in Shanghai and establish a system for them to work from home while being productive. We learned a lot during that time, and it has helped us to mobilize our US team quickly and efficiently while not compromising our client response time in these critical days.
These are some of the practices we have put in place to remain an effective organization that we would like to share with you.
Create an environment as close to your office environment as possible
Make sure there is no TV or other home distractions. Your workspace should be quiet
A comfortable chair!
A reliable Hi-speed Internet Connection
Communicate, communicate, communicate… daily team meetings, share regular updates on your accomplishments.
Working from home articles for morale, engagement and stress/anxiety relief