Annual Client Summit (ACS)

The Annual Client Summit (ACS) is a premiere training event, offering an opportunity for our clients to come together for three days of hands on and classroom sessions taught by our in-house training professionals.
This is a unique opportunity for clients to network with colleagues from across the country that use our software, and to see how they use it to support their operations.

Courses are designed by our training team for all levels of users from new to advanced. The summit begins with an optional pre-summit program that offers attendees the choice of attending a specialized session for a small additional fee. This session includes the Routefinder Pro Boot Camp, which is specifically ideal for beginners as an intensive workshop that is given in two parts to gain hands-on understanding of how to use the fundamental tools of Routefinder Pro before undertaking the new users track during the main conference.
Here are some of the new sessions that were offered at ACS 2018 in Albany, NY:
Maximizing Planned vs. Actual Data with GPS
Are You a Rock Star (Routing Skills Challenge)
Driver Shortage Solutions
Managing Unexpected Situations on the GO
Special Needs Routing
And More!
Professional Certifications that were offered in 2018 included the following:
Routefinder Pro
GPS Connect (Busfinder)
Infofinder le
Servicefinder
Plus, attendees participated in the Transfinder Marketplace and explored our Marketplace partners and discovered:
Camera Solutions
GPS Solutions
Parent Portal Solutions
And More!
Plus, Tony's Glimpse into the Future:
Found out about Routefinder Plus
And other innovations coming soon!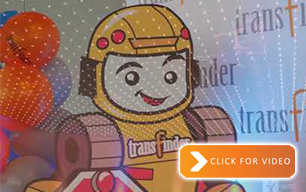 Click on the image for some of the highlights from ACS 2018.
More Learning, More Networking and More Fun from Transfinder's 3-day training at Transfinder's 9th Annual Client Summit in Albany, New York.

Registration is now open for ACS 2019
in Austin, Texas - May 6-8, 2019

Click here to register or to get more information on our 10th annual client summit.
Reserve Your Rooms Now at the Hyatt Regency Austin for ACS 2019.
Call 800-233-1234 or on the Hyatt Regency Austin website – Use Group Code: G-ETFD