Transfinder Records 20th Consecutive Year of Growth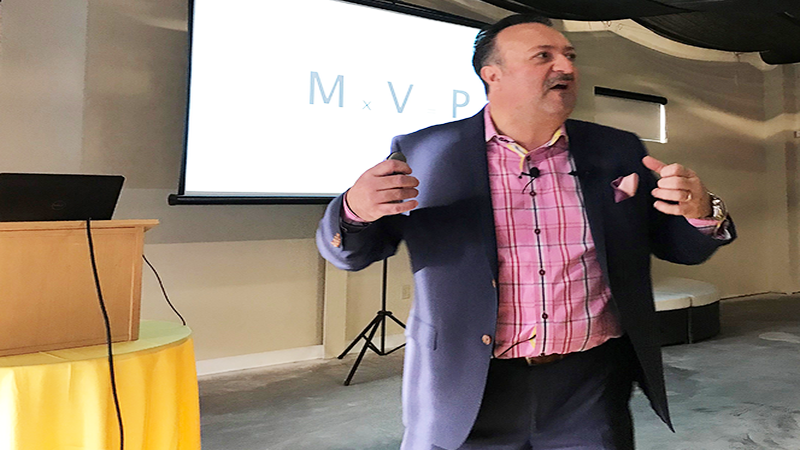 Schenectady, NY and Austin, Texas– Jan. 17, 2018 – Transfinder Corp. closed 2017 with record revenue of $13.67 million, an 8 percent increase over 2016, when the global logistics software developer recorded $12.65 million in revenue.
The new revenue high represents Transfinder's 20th straight year in record revenue territory. A number of factors contributed to the revenue increase, including additional products, quicker upgrades to existing products and Transfinder's ability to target larger districts.
"Every member of the Transfinder team played a role in our hitting this revenue record. I truly cannot single out one team over another," said Transfinder President and CEO Antonio Civitella. "Our development team is working faster than ever to create new products and improve existing solutions. Our award-winning customer support team plays a critical role in helping clients maximize our solutions to their benefit. And the sales team remained focused throughout the year and turned on the gas in the last quarter, which was a key reason we surpassed last year's record."
Transfinder recorded the best Q3 and Q4 results in the company's 30-year history. Civitella said the company refined its process in development projects between R&D teams in Schenectady, NY, and Shanghai, China, which has resulted in quicker turnarounds on upgrades and new product development.
"Our clients want more of our solutions, which is a great place to be," Civitella said. "So we continue to refine our development process so it functions like a fine-tuned engine. I cannot hire enough developers!"
Other highlights in 2017 include:
184 new clients;
11th straight year on Inc. magazine's fastest-growing private companies list;
Transfinder University attendance increased by 19 percent;
Onsite training days increased by 14 percent, from 122 in 2016 to 139 in 2017;
Webinars increased by 18 percent, from 121 in 2016 to 143 in 2017;
Several new products were released, including: Fleetfinder, Cityfinder, Routefinder Go, Wayfinder;
Expansion into the non-education market with Servicefinder and Fleetfinder;
Expansion into the tourism market with Cityfinder;
CEO Civitella named Technology Trailblazer by the Center for Economic Growth.
Civitella said there are other promising trends, with more clients wanting their solutions hosted in the cloud rather than on their own premises (406 clients in 2017, up from 248 clients in 2016). In fact, more than 40 percent of all new clients are preferring the cloud.
In 2017, Transfinder took its popular Transfinder University three-day training sessions on the road. The in-house Transfinder University program started in 2014 and was typically conducted at the Schenectady headquarters or in Austin, Texas, where Transfinder has a satellite office. In 2017, Transfinder began offering these sessions in 13 cities across the country, from Augusta, Maine to Renton, Washington.
"This move was a no-brainer for us. Our clients have been asking for several years now, 'When are you coming to a town near us?' When we knew we could provide the same level of service that our clients have come to expect at our headquarters, we decided to roll it out nationwide," Civitella said. "Our instructors are top-notch and I expect this is only going to expand in the coming years."
Civitella also highlighted the customer support staff that resolved 85 percent of the questions or needs clients had within 24 hours. During the busy summer months, 90 percent of the tickets were closed within 24 hours, and 99 percent of all support calls were answered by a person rather than landing on voicemail.
"It is critical for us to not just create the best solutions and get those solutions in the hands of more districts across the country, including some of the biggest schools in the country," Civitella said. "That's when the work just begins for us. We have to make sure our clients succeed in implementing our solutions. And that is where we continue to excel."
Civitella said the development of Cityfinder and the partnership with CDTA to provide information on where trollies and shuttles are in real-time last year presented a great opportunity for Transfinder in 2018 as more cities across the country look for ways to make their regions more accessible to tourists. The technology created for Cityfinder will also find its way in products targeting the K-12 marketing.
In 2018, Transfinder is celebrating its 30th anniversary, with big plans for a celebration at the new Albany Capital Center. Civitella said he cannot wait to share with more than 300 clients new products that will make their districts' transportation operations run even smoother and safer.
"2017 was a very good year. We saw a lot of things come together across departments," Civitella said. "I am convinced that with a lot of hard work 2018 will be an even better year."
About Transfinder
Founded in 1988 and headquartered in Schenectady, New York, Transfinder is a national leader in intelligent transportation systems, providing transportation management systems and services to municipalities, school districts and adult care facilities. Transfinder, an Inc. magazine "fastest-growing company" for the past 11 straight years, has offices in Austin, Texas, and Shanghai, China. The software company develops and supports routing and scheduling solutions for optimal transportation logistics. For more information, visit www.transfinder.com.