Transfinder Launches Marketplace of 'Best in Class' Vendors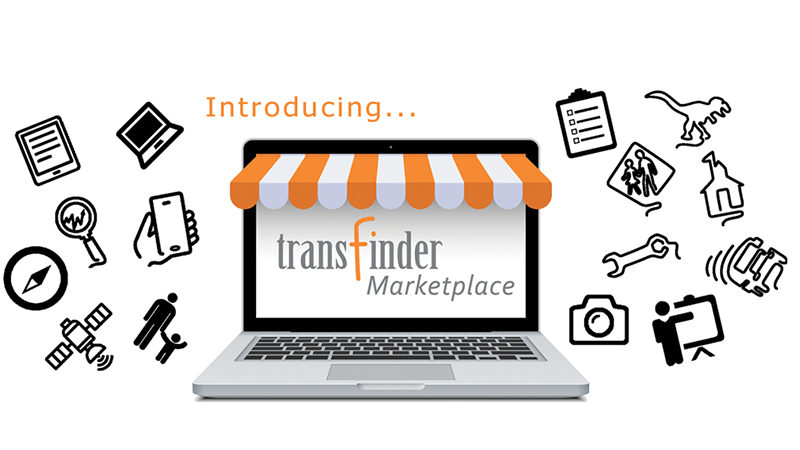 Schenectady, NY – Oct. 19, 2016 – Transfinder is launching the Transfinder Marketplace to create a one-stop-shop for schools seeking solutions to enhance efficiency, safety and security within their transportation departments.
Transfinder's initial rollout of the Marketplace highlights "best in class" vendors with products in the following areas: attendance, camera technology, GPS, fleet maintenance, parent portal, professional services, social media, tablet technology and training.
"School bus transportation has grown increasingly sophisticated – and complicated – in the past three decades when Transfinder came on the scene," said Antonio Civitella, Transfinder's President and CEO. "As school districts either turn to technology for the first time or seek enhanced solutions to meet today's needs, we know the choices can be overwhelming. Having that trusted adviser is essential. With clients from coast-to-coast and from Canada to Texas, Transfinder understands the school bus transportation landscape like no one else."
Civitella said the Marketplace is a tool for schools, providing trusted partners whose solutions integrate with Transfinder's products, from the grill-to-taillight – and everything in between. The Marketplace will give clients a complete view of the choices they have in product offerings from a host of top-rated companies.
"We know who the top performers are in each of these categories," Civitella said. "The Marketplace Partners we will be showcasing will have been vetted by us and the market, so our clients can rest assured that they have the right partner to meet their objectives. Ultimately, the Marketplace will help schools cut through the noise."
To spearhead this initiative, Civitella has appointed Joey Benincasa to the newly created position of Strategic Partner Manager.
"Our clients and the industry as a whole have been asking for this for a long time," Benincasa said. "With so many companies looking to penetrate the school transportation market, it's tough to know which vendor to work with. Sometimes an expert adviser is needed to help navigate this industry. In essence, we're providing our clients with a roadmap."
Transfinder anticipates regularly adding to its Marketplace both providers and categories of products and services. For more information, visit: www.transfindermarketplace.com.
To reach Joey Benincasa, email marketplace@transfinder.com or call (800) 373-3609 ext. 8304.
About Transfinder
Founded in 1988 and headquartered in Schenectady, New York, Transfinder is a national leader in intelligent transportation systems, providing transportation management systems and services to school districts, municipalities and adult care facilities. Transfinder, an Inc. magazine "fastest-growing company" for the past ten straight years, has offices in Austin, Texas, and Shanghai, China and is headquartered in Schenectady, New York. The software company develops and supports routing and scheduling solutions for optimal transportation logistics. For more information, visit www.transfinder.com.