Transfinder Named 'Best Place to Work'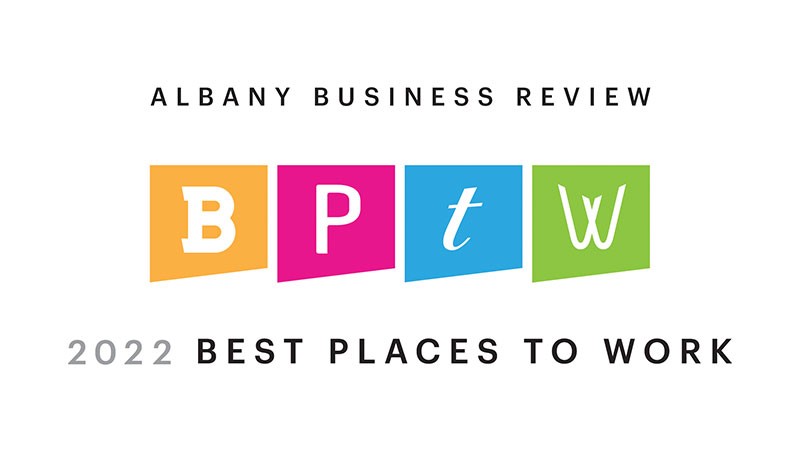 Schenectady, NY – Oct. 28, 2022 – Transfinder Corporation was just named a Best Place to Work in New York's Capital Region, according to the Albany Business Review.
Transfinder, which develops school transportation management software, received the recognition as a result of Transfinder's score following anonymous surveys conducted by the Albany Business Review's partner, Quantum Workplace of Omaha, Neb.
This is the fourth time Transfinder has received the award and the first time it has received the Best Places to Work designation in back-to-back years. It received the award in 2021 as well.
"To me, this is one of the most meaningful awards," said Antonio Civitella, Transfinder's President and CEO. "When people like where they work, they tend to do their best work and everyone wins. Our clients win because they get their hands on the latest and greatest technology. Communities win because they get the safest and best routes and bus stops. And our team wins because we feel fulfilled knowing we are making a difference."
Transfinder continues to add to its team. On the company's careers page there are currently 10 open positions, including: Client Project Manager, Software Developer, Software Support Specialist and Account Executive. To learn more, visit: Transfinder.com/careers.
"We are looking to the best team members who will help us continue to be the Best Place to Work," Civitella said.
About Transfinder
Founded in 1988 and headquartered in Schenectady, New York, Transfinder is a national leader in intelligent transportation systems, providing transportation management systems and services to municipalities, school districts and adult care facilities. Transfinder, a previous Inc. magazine "fastest-growing company" for 11 consecutive years, has offices in Austin, Texas, and Shanghai, China. The software company, named a Best Place to Work and Top Workplace and Best Company to Work for in New York State, develops and supports routing and scheduling solutions as well as parent and driver apps for optimal transportation logistics. For more information, visit www.transfinder.com.