8 Ways to Solve Your School Bus Driver Shortage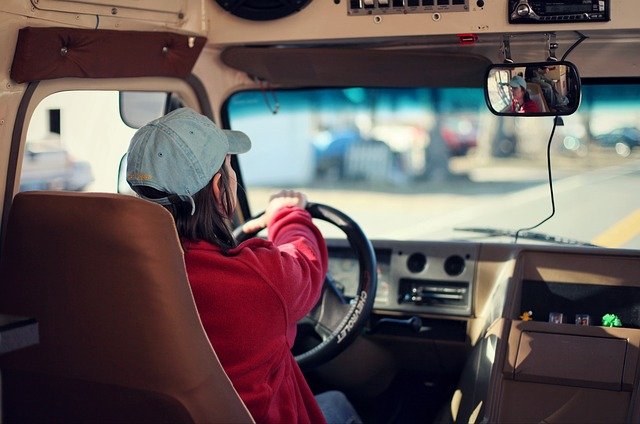 Image Credit: leversandpulleys / Pixabay
It's not a secret that America is facing a school bus driver shortage, and it's only getting worse. Our kids are the most important resource we have, and getting them to school safely is a top priority. If you need help in finding the right person to fill the driver's seat, check out our "How Technology Helped My Driver Shortage Webinar" along with the following tips to help solve your transportation trouble.
1. Get In With Giving Out Sign-On Bonuses
Let's face it, many people are motivated by money. So, offering extra funds to people willing to drive school buses is a sure-fire way to draw in new hires. In fact, many areas throughout the United States have been using signing bonuses to get drivers behind the wheel. An independent school district in Texas recently offered a $250 bonus to those without a commercial driver's license (CDL) and $500 dollars for those with a CDL. A school district in Missouri pays a $1000 signing bonus for veteran drivers who come back to the school bus.
Transportation Advisory Services (TAS) suggests providing bonuses in installments. For instance, a new driver without a CDL would receive $100 when they complete training, another $100 after about three months, and a final bonus of $100 after around six months. They also recommend giving all drivers a $200 bonus at the end of their first year.
2. Don't Forget a Referral Bonus
When a transportation department in Virginia started offering referral bonuses, it worked. After the referral program started, they hired over 100 new bus drivers. Employees are given $250 for every full-time driver hired once the new hire has completed training, and $100 for each substitute driver hired.
Some companies and school districts will dish out more money to get the right person for the job. A Texas school district pays a $500 referral bonus for drivers with a CDL.
In a bigger effort to hire new drivers, an Arizona school district made a video campaign where current school bus drivers spoke about the positive impact they have on the children they shuttle to and from school safely. This shows the wonderful relationships they can build to help make some kids' days a little better.
3. Highlighting the Amazing Benefits
When you're a parent, sometimes one of the hardest things to manage is school drop off and pick up. Often our work schedules don't fall in line with the regular school day. This leaves parents scrambling for help or working odd hours, in order to get their kids to school. Working as a school bus driver, your hours are like your children's school day, which is a perk that a lot of parents enjoy.
Think about advertising open driver positions in a way that reminds parents they will have a schedule that works with their child's and have weekends off to spend time with family. As an added extra, tell new hires they never have to worry about finding a babysitter on snow days, because when the kids aren't in school, the buses aren't running.
Don't forget about job fairs, either. When public schools in Orange County, Florida were facing a nearly 7% bus driver shortage, they held job fairs throughout the county. By the time school started, there were no driver vacancies.
4. Offer Work Elsewhere in the School District
One of the biggest problems many drivers have with operating a school bus is the lack of hours. This means that many people are afraid they won't be able to pay the bills on a school bus driver's income. A school district in South Dakota offers their drivers supplementary work in different areas of the school district. This can include grounds-keeping and custodial work.
If your district can't offer supplemental work, try using pay incentives and guaranteed hours to coax new drivers into the seat. A district in Colorado offers stipends for driving special needs routes and mountain routes, and has been able to consistently recruit and keep school bus drivers.
5. School Buses May Not Be Your Only Option
Driving a giant yellow school bus might be a little intimidating for some. That's okay, because there are safe commercial vans that can get the job done too. Investing in a fleet of commercial vans is a cheap solution to a school bus driver shortage. You don't need a CDL to drive one, they cost much less to operate and maintain, and they offer major flexibility for special needs students.
First Student Van Service gives special training to cover routes for special education students and students in remote locations in order to help relieve some challenges that come with getting them to school on time.
6. Perfect English Skills Shouldn't Be a Requirement
It used to be that companies, businesses, and school districts required their employees to speak perfect English before they could drive a commercial vehicle like a school bus. However, Montgomery county in Maryland decided it was a completely unnecessary skill to have when driving children to and from school. The district evaluated new drivers on their ability to effectively communicate in English in order to provide the safest transportation environment for school-aged kids. This decision to include a more diverse group of people has led to wonderful people doing a great job and no driver shortage.
7. Make Sure Your Drivers Know You Support School Bus Discipline
We've all seen the viral videos of children acting a little out of control on the school bus. This leads to drivers feeling insecure about their work environment, which may cause low driver recruitment and retention.
It's essential that current employees and future employees know your district enforces rules on the school bus. Tell them their safety is just as important as the children they are driving, and drivers can be assured that any complaint on their end is addressed professionally and with utmost care.
8. Reward, Reward, Reward
There's nothing like being appreciated for the work you do. Take time to show your school bus drivers some love by rewarding things like incredible attendance, positive attitudes, and great work ethic, and you'll be able to fill your school bus driver shortage in no-time!