Reasons Why You Need a School Bus Tracking App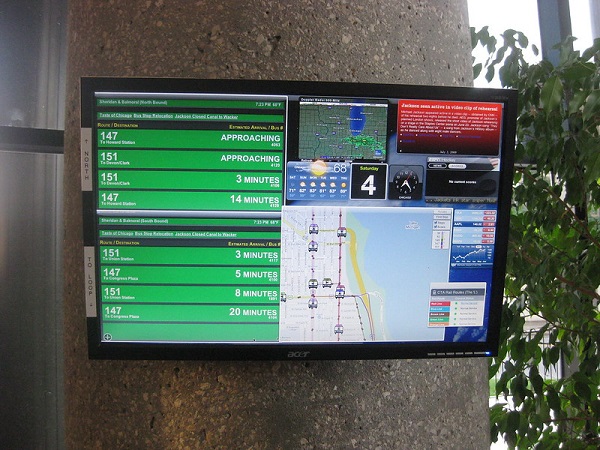 Image Credit: John Bracken / flickr
Advantages of having school bus tracking apps
From the ability to identify and address transportation problems to ensuring driver accountability, the advantages of having a school bus tracking app are numerous. Possibly the greatest advantage for parents is the peace of mind that comes from knowing where and when their child is and when they will arrive at the destination.
School administrators gain clarity and control, a 180-degree change from the days of no information or at best radio contact.
In these days of overstressed, time-challenged parenting, the twice-daily hassle of getting kids to and from schools is close to the top of frustration. Imagine the relief parents have of being able to scoot out the front door knowing they have a perfectly timed arrival at the bus stop each morning. It makes going to school that much more of a bonding, happy parenting moment, rather than the helter-skelter, anyone's guess as to when the darn bus will be arriving.
Certainly, there are other advantages beyond parent satisfaction and those will be touched on in this article too, but mom and pop's peace of mind just might top the list of school bus tracking app pros.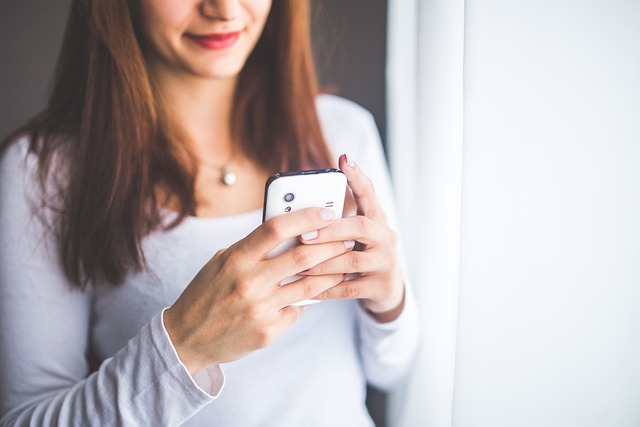 Image Credit: John Bracken / flickr
Real-time tracking and access to location information
GPS tracking ensures immediacy and accuracy – two things vitally important to parents and administrators alike. The beauty of real-time tracking and knowing where the bus is along its winding route cannot be underestimated. Uber-like in its ability to show you where the vehicle is, on a specific path to a specific destination, a bus-tracking app provides time and location information that has historically been at best a guess.
As with Uber, the ability to interact with the driver to communicate information beyond what GPS can relay takes school bus transportation to higher levels of safety and efficiency.
Ensure driver accountability and responsibility
Beloved bus drivers may be adored because of their ease and rapport with the kiddos but being beloved doesn't mean driving skills are top-notch. School officials can monitor driver performance – coming to complete stops at intersections and railroad crossings, sufficient braking distance, speeding to make up for lost time and deviating from established routes to ones not approved.
Driver compliance with traffic rules and safety compliance is monitored, measured, and managed in a fair, transparent manner. With GPS-based apps, monitoring of drivers becomes data-based and not just personality-driven.
Quickly Identify and Address Problems
Whether it is the first day of school and kids are having meltdowns about riding the bus to kindergarten, whether a storm has knocked a power line down across a back road, or whether there's an incident happening on the bus that's causing the driver to act, a bus-tracking app is a resource to all parties involved – parents, kids, drivers, school officials, and even emergency personnel. Quickly identifying and addressing problems like traffic delays, roadblocks, behavior issues, and emergencies, bus tracking apps provide reliable information that quickly provides a school district with a trove of information.
Plan Better Routes
They're called "smart" phones for a reason and the data gleaned from bus-tracking apps is being put to excellent use in terms of planning better routes. The data that a bus-tracking app can collect is extensive and, in a short amount of time, that data can be used to make decisions ranging from shorter routes, safer routes, better-situated bus stops, and even the parking location and arrangement of buses when not in use.
Ensure the Right Bus and Stop
For larger school districts with an array of buses, schedules, and routes, a bus-tracking app cuts through the clutter. This helps parents ensure that their family is on the right bus and at the right bus stop. Gone will be the days of trying to figure out what bus is headed toward you, numbers obscured because of the fresh snow all over the bus or indecipherable because the rain is coming down in torrents.
One peek at the app and, just like your Uber ride, you'll be able to identify the bus and eliminate any chance of confusion.
Avoid Unnecessary Delays
Ascertaining traffic delays and offering alternative options enables optimal routes that positively impact time, fuel consumption, and wear and tear. No longer is a shortcut left to the driver's best guess. Just as with apps like Waze and Google Maps, substitute ways that are automatically calculated for efficiency mean timeliness and safety are maximized, and frustration and confusion are minimized.
Stay on Top of Vehicle Maintenance
Fleet management teams look for every possible resource to ensure they're delivering superior maintenance to the vehicles transporting precious cargo. These days best practices in maintenance have come to rely on data, data, and more data.
Technical information gleaned in real-time, allows staff to coordinate servicing, conduct safety checks, and provide timesaving, money-saving, and life-saving repairs. Areas of concern can be preventively monitored to avoid costlier, major overhauls. Fleet neglect is reduced based on the availability of reliable, timely data.
Maintain School Bus Attendance
Maintaining a bus manifest can now be as efficient as boarding a plane and satisfying FAA airline manifest requirements. A child's status, present or absent, can be communicated to all relevant persons, from parents to teachers to the front office. As children board, they are marked present, also enabling parents to know immediately, if Johnny has overslept or Susie is not where she's supposed to be. Immediate alerts help keep everyone safe and secure.
Keep Parents Updated
While a bus-tracking app can't get your child into the college of their choice, it can solve a lot of other problems for parents and caregivers. Parent worries and concerns relative to bus transportation are significantly reduced because they're in the loop, aware of what's happening for a substantial part of their child's day, and able to be easily updated as situations develop.
Conclusion
Parents and school district administrators who have integrated a bus-tracking system into their operational plans overwhelmingly endorse the resource. "It's the greatest thing to happen to schools since the eraser was invented," exclaimed a principal of one of the largest school districts in Texas recently.
From safety, maintenance, convenience, and, yes, peace of mind, there are countless benefits to having a bus-tracking app that contributes to a school community's efficiency and customer satisfaction.