Streamlining Field Trips: How Innovative Technology is Making Trip Planning Effortless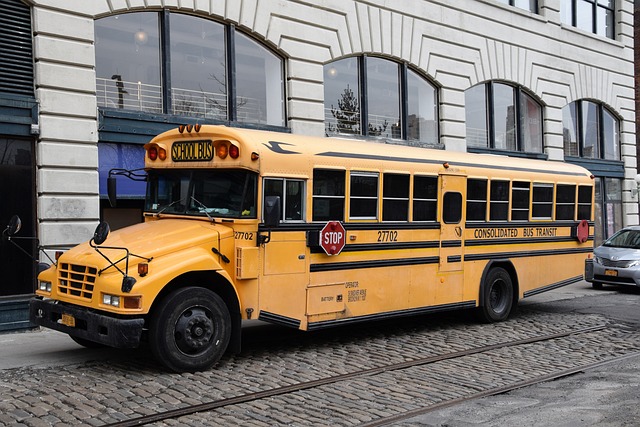 Image by Michael Schüller from Pixabay
What is a Field Trip?
A field trip is a visit to an area away from the standard classroom environment where students can learn new things and get first-hand experiences that cannot be duplicated in the classroom setting.
Logistics come with removing students from the school building. The safety and security of students require extra care to be taken in planning these outings.
Formal field trips require a planned itinerary and format. These visits can be made to governmental agencies, museums, and businesses where trained staff provide a choreographed tour.
This type of field trip is useful for teachers because all students are presented with the same learning experience.
Informal field trips may be less structured and provide students with more options over their activities at the destination.
The voluntary interactions and the social nature of this type of field trip activity can encourage individualized learning at the student's pace.
Digital field trips, where students interact with a destination remotely, are gaining in popularity. These are generally accomplished using computers or virtual reality (VR) technology.
While this can save schools a lot of money and planning time, digital field trips lack the multi-sense engagement and excitement that come with trips to remote locations.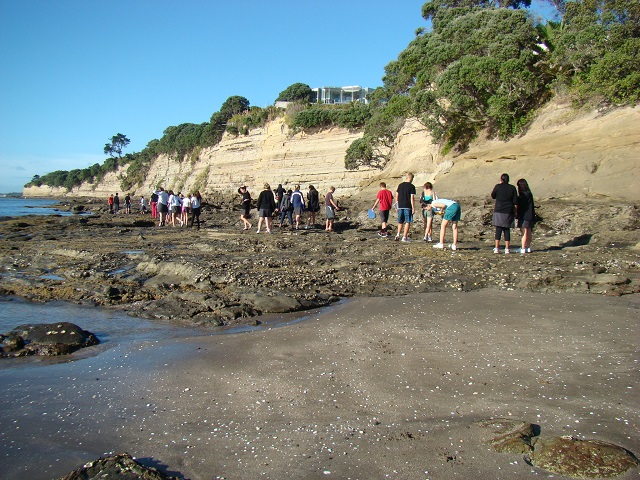 Image: Dhartley, CC BY 3.0, via Wikimedia Commons
Why are Field Trips an Important Part of a Student's Education?
Excursions like field trips are instructional tools that can reinforce ideas presented in the classroom. They add relevance to learning and show principles being put into practice in the real world.
Field trips allow students to improve their observational and perceptive skills and promote social development.
The hands-on nature of field trips allows for a deeper learning experience with more senses being engaged in the learning process.
They can also expose learners to new cultures and ways of living that can lead to a broader perspective and appreciation for diversity.
The Need for Streamlining Field Trip Planning
Field trips are inherently complex affairs. They involve removing students from the very structured classroom environment.
That means field trips can be stressful events for teachers and support staff like school bus drivers.
Some of the details that must be fully documented before taking a field trip are:
Vehicle scheduling
Route planning
Activity lists
Parent permission and communication
Emergency planning
Expense tracking and reporting
School administrators and teachers benefit by finding tools that help to streamline the planning process so that more time and attention can be given to making the event an enriching experience for students.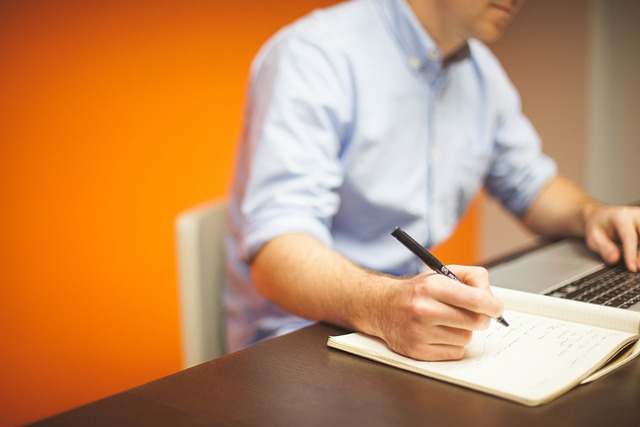 Image by StartupStockPhotos from Pixabay
Traditional Field Trip Planning
Challenges Faced in Planning Field Trips
There are very real challenges to the field trip planning process that can make things more difficult for school personnel.
The first step often involves a teacher submitting a request for a field trip outing. This document must identify the validation for the trip – ensuring that there is an educational reason for the request.
School administrators will have to verify that the field trip does not cause conflicts in scheduling resources like school buses and that a sufficient budget is available.
Nearly every step of the traditional planning stages for field trips involves paperwork in some way.
This will lengthen the approval process and add points where the approval can stall, or communication can fall apart.
A Time-Consuming and Tedious Process
Because the planning process for field trips is time-consuming and tedious, it makes sense for school officials to find ways to simplify the entire cycle.
This may make it easier for more teachers to be proactive in requesting field trips and reduce the workload to implement them.
Technology is creating more efficient processes in many areas of life, and it can help schools streamline their field trip planning too.
Innovative Technology for Streamlining Field Trip Planning
Introduction to Technology for Field Trip Planning
Field trip planning enters the 21st century with powerful software solutions that simplify the process and streamline each step to get students safely to their destination.
With access to the cloud, personnel can access data using a browser on their computer or mobile device, providing an anytime-anywhere approach to field trip management.
Submit requests, select students, and track approvals all from one familiar interface.
Features and Benefits of Technology for Field Trip Planning
With the right technology in use, your district can benefit from:
Real-time, electronic field trips requests and approvals
Customized approval stages
Historical tracking of field trip requests
Notification systems to keep staff and parents informed
Expense categorization to avoid cost overruns
Robust reporting to track fleet usage, staffing, schedules, and expenses
Examples of Technology for Field Trip Planning
Tripfinder is one of the many software solutions from Transfinder that can help your school or district through effective technology utilization.
As one part of a larger software suite, the Tripfinder solution can put an end to the endless paper chase that a manual method brings.
Integrations with GPS mapping, routing, document creation, and other useful tools make it the go-to way to plan your next field trip.
Image by Dirk Wouters from Pixabay
Advantages of Streamlining Field Trip Planning with Technology
Increased Efficiency and Time-savings
The first advantage of streamlining field trip planning using technology is the increase in efficiency that school district personnel can experience.
Busy teachers must take time away from the classroom to fill out paper forms requesting field trip arrangements.
Administrators must manage those same paper forms during the approval process with the possibility of misplaced or incomplete documents that slows the entire system down.
Having a centralized, digital repository for requests and approvals keeps all documentation organized and readily accessible.
Improved Safety and Risk Management
A software package that features field trip planning functionality gives school staff ready access to roster reports and opens possibilities that simply aren't there with paper records.
With tie-ins to larger district data repositories, data points can be collected and stored on customizable data like student allergies, emergency contact information, and transportation locations.
Enhanced Collaboration and Communication
Planning software that creates interconnections to other data systems like student information systems and mass communication channels allows for even greater possibilities.
Detailed reports of students can be printed for bus drivers and permission slips can be organized with ease.
Increased Access to Information and Data
Digitized record-keeping allows for greater access to information. Users are defined with appropriate levels of access, so they always have the data they need at their fingertips.
Historical records of past trips can be used as a starting point for future trips or compared across visits to see where things can become more cost-effective.
Costs can be tracked based on school, department, or activity with reports breaking down the expenses incurred.
Best Practices for Implementing Technology in Field Trip Planning
Choosing the Right Technology
The right technology solution integrates with current toolsets so that school staff can use familiar software systems.
Alternatively, a good technology solution may replace or combine several steps behind one pane of glass to create fewer or more streamlined steps in the planning process.
Technology systems are most useful when they are easily accessible by the right people but remain secure from unauthorized individuals.
The technology should meet current needs and be scalable to handle future growth.
Every paper process that can be replaced shortens wait times for approval and makes the entire process seamless from request to approval to implementation.
Ensuring User Adoption and Training
Sufficient time should be spent during onboarding to give all school users adequate training on new software solutions.
The most powerful and efficient software is useless if users don't know how to properly use it.
Consider requesting a sandbox environment during the setup phase so that users can get a hands-on experience with the technology before the go-live date.
In-person training and recorded webinars that show common tasks or functions are particularly useful in ensuring that staff members can use whatever tech solutions are put in place.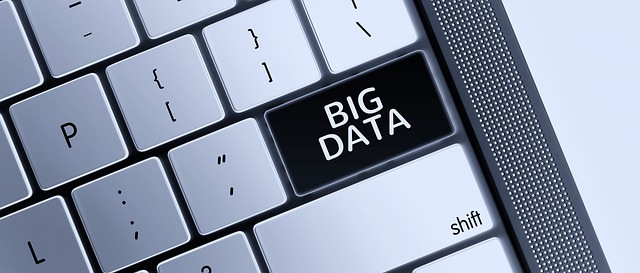 Image by Gerd Altmann from Pixabay
Measuring and Evaluating the Success of Implementation
A successful implementation will be seen in the results that come from using the new technology in its intended setting.
Gather data on your traditional methods of field trip planning and make a comparison after the adoption of new field trip planning technology.
Make this comparison after an initial learning curve phase to get a true understanding of the benefits gained.
Give attention to some of the following data points to measure the success your school experiences:
Speed of making field trip requests and approvals
Ease of tracking historical requests
Accessibility of reporting on staffing, scheduling, and costs
Efficiency in recording metrics like mileage tracking for fleet management
Conclusion
Recap of Benefits of Streamlining Field Trip Planning with Technology
The benefits of field trip planning through powerful tech solutions are real and measurable.
Higher efficiency with a central database of requests, approvals, and supporting documentation
Greater safety and risk management by built-in reporting functions that give responsible staff access to student information, emergency contacts, and trip details
Enhanced collaboration and communication with email notifications to guardians and a single pane of glass to keep staff up-to-date
Better access to data with digital data points that can be used across separate data stores to give the administration a full view of all parts of field trip planning
Final Thoughts on the Future of Field Trip Planning
Field trips provide an enriching change to the classroom environment. Teachers and students alike benefit from the opportunities to see classroom principles displayed in the real world.
Whether you are visiting a museum, a local business, or a nearby nature reserve, every detail of the trip must be planned for the safety and security of everyone involved.
Advanced technical solutions are the best way to address the shortfalls of paper-heavy processes used in the past.
Let the solutions from Transfinder help your school enjoy the benefits of field trips now and for years to come.
Embrace cutting-edge technology solutions for your school district today by calling 800-373-3609 or email us to begin a conversation.