Transfinder in the News - Transfinder CEO forms marketing startup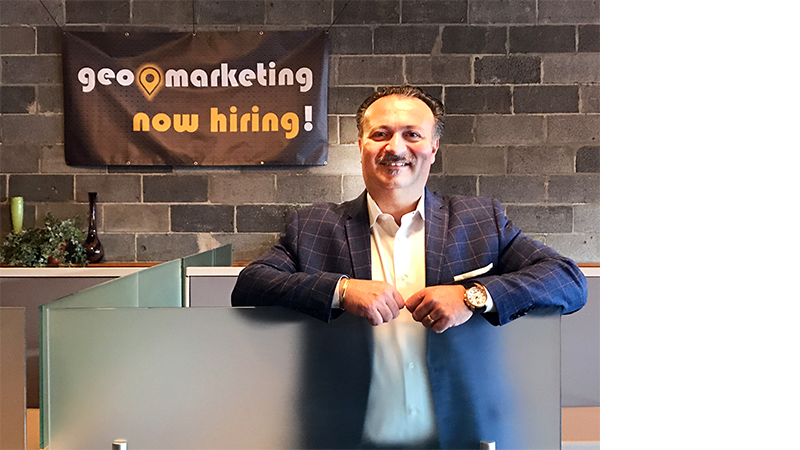 From The Daily Gazette
By John Cropley
November 29, 2017
Transfinder's president is adapting some of the company's software tools to create a startup marketing firm.
Transfinder uses complicated geographic mapping and routing programs to map the most efficient routes for school buses and other fleet vehicles. GeoMarketing will use geographic data to most effectively market its clients.
Antonio Civitella, head of both firms, said their respective missions are different but some of the tools are related. Location intelligence is at the heart of both.
While technology is at the core of Transfinder and what it does, sales is just as important, he said, and Transfinder has the same difficulty hiring qualified sales staff as it does finding software developers.
GeoMarketing will do the legwork for client companies looking to boost sales and better market their products and services.
A key part of the business plan is the Net Promoter Score, a 0-to-10 rating system that shows the likelihood a client or customer will speak to others positively about the client. Someone rated zero to six is likely to be a detractor. Sevens and eights are considered neutral. Nines and 10s are potential promoters.
The goal is to identify the nine and 10s, and get them to serve as ambassadors for the client.
GeoMarketing will draw a circle on a map around these promoters and focus marketing efforts within the circles in the belief that the promoters there will speak positively about the client to other people they run into, creating a receptive audience for marketing.
"The higher their score is, you can have a bigger radius," Civitella said.
The goal is to improve the marketing process with technology and obtain more results with fewer calls than the traditional telemarketer would make.
Civitella calls it telecommerce to differentiate it from telemarketing, a term with some negative connotations.
"There's a lot of art and science to this," he said.
GeoMarketing is not intended to serve a particular industry. Clients can be big or small, new or seasoned, but they'll need to have a broad geographic reach to derive full benefit of GeoMarketing's services.
They'll have access to instant visualization and real-time data reporting from GeoMarketing.
Civitella went to work for Transfinder in 1988 and bought the company in 2000. Over the three decades it has gone from three employees (including Civitella) to more than 100 (with additional job vacancies). It now operates out of a State Street headquarters built in 2013.
But for his new venture, Civitella is going down State Street to the New York BizLab, the incubator/accelerator he founded in 2013 for young and startup companies.
He wanted to be part of the cooperative atmosphere BizLab tries to foster among its tenant companies.
"I do believe there's magic around being a startup company," Civitella said. "It's time that I do the same."
GeoMarketing will be the ninth company to locate in or become an affiliate of the BizLab, and will perhaps serve some of its neighbors.
"I've heard from our own tenants in the BizLab who say they would love this kind of company to help them generate sales," he said in a prepared statement. "We all know sales isn't easy … I believe GeoMarketing will be the solution companies in a number of industries could benefit from and could be a game-changer for startups."
JOB FAIR
Startup marketing firm GeoMarketing will hold a hiring event from 4 to 7 p.m. Thursday, Dec. 7, at the New York BizLab.
It is looking for a sales manager and at least three telecommerce representatives.
Company founder Antonio Civitella said he'll consider experience and inexperienced applicants on a full- or part-time basis.