Law Enforcement Leaders Briefed on Patrolfinder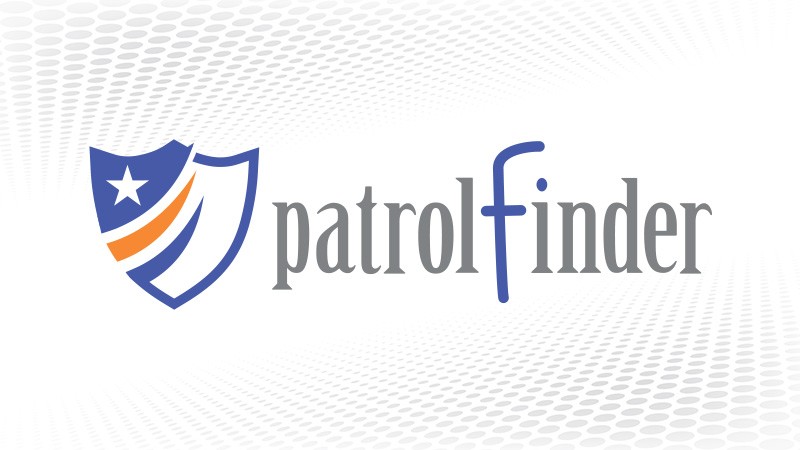 Schenectady, NY– Oct. 10, 2023 – Law enforcement officials from more than a dozen agencies in Northeastern New York saw firsthand how Patrolfinder, the robust policing software developed by Transfinder, would help their departments become more efficient and increase the safety of their officers and communities.
During the Northeastern Chiefs of Police Conference on Oct. 4 in Scotia, New York, Transfinder President and CEO Antonio Civitella and Clinton Smith, Transfinder's Director of Product Management, presented the latest developments in Patrolfinder, which was officially launched in January and piloted by Schenectady Police Department.
Northeastern Chiefs of Police is part of the New York State Association of Chiefs of Police, a 122-year-old organization dedicated to supporting more than 500 police chiefs as they carry out their duties throughout the state.
During the presentation Civitella and Smith showed how officers could use Patrolfinder in the field. Patrolfinder allows officers to see on a map on their computer or mobile device what streets were patrolled during the previous shift and what areas need to be patrolled in the current shift. In addition, areas that need special attention can be placed on the map and the frequency of patrols in certain areas can be adjusted to ensure high crime areas are patrolled more often and avoid "over policing" in other areas. Other data departments deem important can also be added to the map, including all 911 calls, which are immediately plotted on the map based on category.
Civitella said the response he received from attendees was overwhelmingly positive.
"Those in attendance that we spoke with said they want to meet with us to share their unique needs," he said. "They definitely saw the value of Patrolfinder. We want to understand their operations and apply our technology to meet their needs. We know policing in urban, suburban and rural areas each have challenges and Patrolfinder can be customized accordingly."
Fulton County Sheriff Richard Giardino saw the presentation and liked what he saw.
"It's such a great concept," Giardino said. "What's attractive to me as a manager is to be able to tweak it to the way we want to do it for individualized departments. What makes it easier for me is knowing I can integrate it into my systems already and I don't have to worry about buying whole new laptops or tablets or changing systems. That's a good thing."
Giardino said Patrolfinder's adaptability to various policing landscapes is critical.
"Where we are as a rural county, it would add tremendous value in marking locations without the radio having to tell us if there are existing orders of protection or evictions or property checks or things of that nature that are more routine with us in rural policing as opposed to city policing," he said.
Rotterdam's Deputy Police Chief William Male also saw value in Patrolfinder after watching the presentation.
"I think it's a great app," he said. "The new technology I think is very beneficial for the officers. Real-time information sharing is invaluable for us."
Schenectady Police Chief Eric Clifford, who serves as?president of the Northeastern Chiefs of Police,?said?it was important for his colleagues in law enforcement to hear about the technology his department has been using for more than a year.
"It was great for our members to see firsthand how powerful Patrolfinder is," Clifford said. "The Schenectady Police Department has played an integral role in advising what police need to do their jobs even better. I believe that members of the Northeastern?Chiefs?of Police?Association could also play a role in making Patrolfinder even more robust. The feedback I?have?heard from attendees of the presentation was that it would be very beneficial to their departments."
About Patrolfinder
Patrolfinder is the cutting-edge software solution created by Transfinder that puts critical information at police officers' fingertips. Patrolfinder, accessed on tables or laptops by patrol officers and student resource officers, will increase the safety of officers and communities by helping officers make better decisions by providing critical data in real time. In addition, Patrolfinder will increase equitable policing and improve department transparency.
About Transfinder
Founded in 1988 and headquartered in Schenectady, New York, Transfinder is a national leader in intelligent transportation systems, providing transportation management systems and services to municipalities, school districts and adult care facilities. Transfinder is one of the fastest-growing companies in New York's Capital Region, according to the Albany Business Review. had a stretch on Inc. magazine "fastest-growing company" for 11 consecutive years. It has offices in Austin, Texas, as well as China and India. The software company, named a Best Place to Work and Top Workplace and Best Company to Work for in New York State, develops and supports routing and scheduling solutions for optimal transportation logistics. It has received numerous awards, including Best Software and Best Hardware by School Transportation News and Top Educational App by Education Technology Insights. For more information, visit www.transfinder.com.