Transfinder throws out playbook to recruit new employees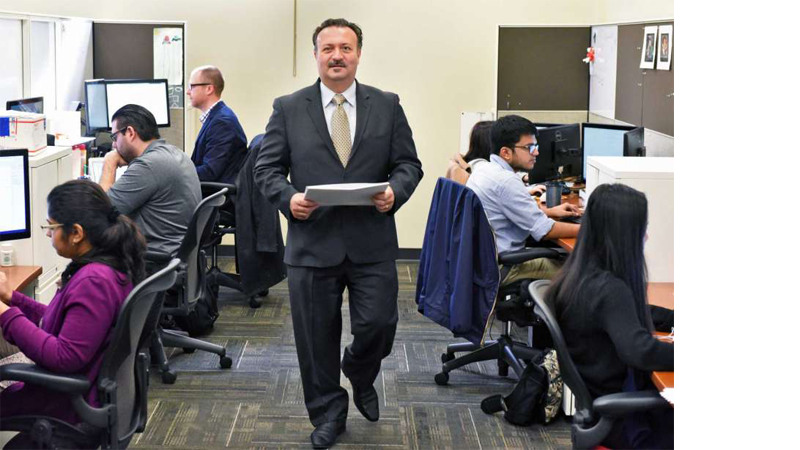 From the Times Union
By Larry Rulison
Tuesday, February 28, 2017
Photo: John Carl D'Annibale
Antonio Civitella said he's looking for 20 new recruits, and he's willing to try almost anything to find them.
Civitella, CEO of the Schenectady transportation software company Transfinder, says the Schenectady headquarters has a range of job openings, from customer service to sales and computer programming. He holds out the lure of six-figure salaries for those with the right skills.
Only, the Capital Region has historically been difficult for high-tech companies like Transfinder to fill their job openings because of a skills gap, especially in the computer software and IT segment.
"The key here is we need quality employees," Civitella told the Times Union in an interview this week. "We have to try everything."
Civitella and his management team are throwing out the traditional playbook this week, although the company, which has about 80 staffers in Schenectady, has already engaged a half dozen recruiting firms to help fill the slots.
Transfinder, which posted nearly $13 million in revenue last year, also is paying current employees a cash bonus for dining new recruits.
And Transfinder managers will make a special pitch for new employees at this month's Startup Tech Valley event Wednesday night at Brown's Brewing Co.'s Revolution Hall in Troy. The pitch will take place during a special "open mic" session at the event, where startup companies typically pitch their ideas to the public, in search of funding. Civitella commissioned special black T-shirts for the pitch.
"We are on a big push," Civitella said. "We're doing everything possible to recruit."
Civitella, who has opened Transfinder offices in Austin, Texas and in China in recent years, needs to expand its employee base as it moves beyond providing bus routing software to school districts and expanding into municipal logistics and other "smart cities" initiatives that use data, including GPS technology, to make their operations more efficient.
"There is a big push for our types of services, and it's beyond schools, Civitella said. "There are some opportunities that we have had to pass on because we didn't have the staff to support it."